Return to Headlines
January/February Red Apple Winners
The Red Apple Award was established to recognize excellence in the English Learning Department. Nominations are submitted by EL staff members. Each award winner will have the honor of displaying the Red Apple Award in his/her classroom or office until the next winner is announced. Winners are honored at Staff Development Wednesday meetings as well as school board meetings.
The January/February Winners are: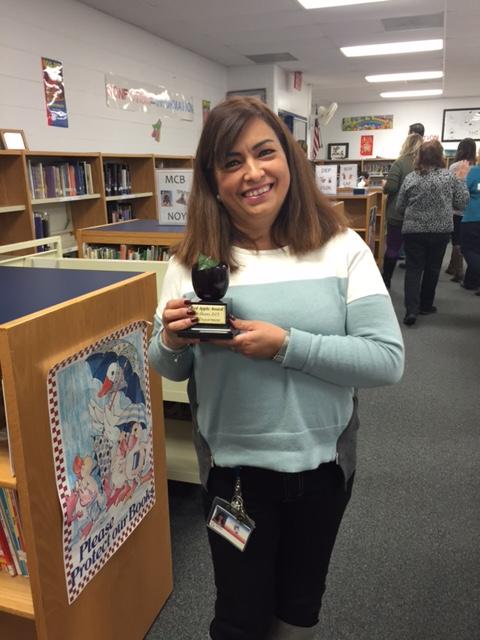 Sofia Spooner, Riverwood, 1st Grade Bilingual Teacher
"Sofia is seen as a leader at Riverwood with bilingual staff. Her dedication to the students, staff, and parents is remarkable. She is a very caring person who goes above and beyond to meet the needs of her students. She is always willing to help other teachers in the building and has been a mentor to countless new EL staff."
AND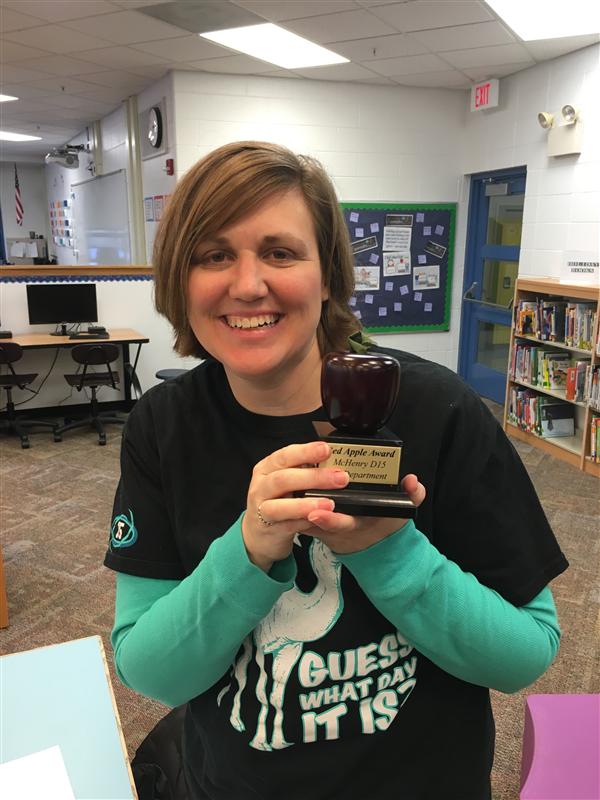 Jenny Mihevc, Edgebrook, Bilingual Special Education Teacher
"Jenny deserves this award because she is such a positive and integral part of the bilingual program at Edgebrook. Even though she didn't come from an EL teaching background, Jenny has embraced the kids and the culture. Jenny is an advocate for EL students and their families. She makes sure that all the students, whether they are in her class or not, are celebrated and challenged. She is a team player and is always willing to collaborate. At meetings she is true professional by being prepared and thorough. Jenny lives and breathes her profession! She has a huge heart that gives and gives...If you need anything she is right there and accessible. She is one of the most thoughtful and loving people but is also diligent and a hard worker. She's our gladiator! Overall, Jenny is an amazing coworker, friend, and advocate!!"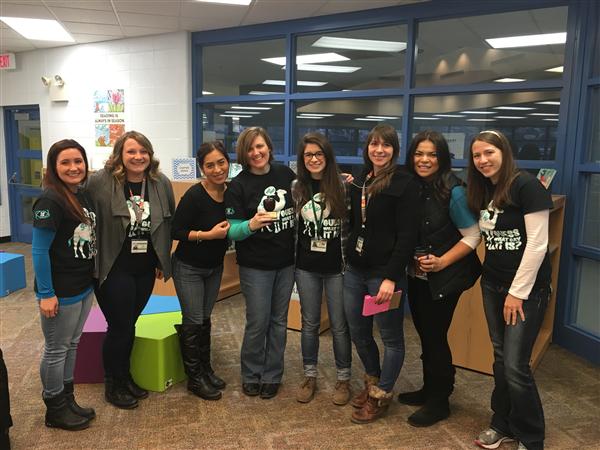 The Edgebrook staff congratulates Jenny on her accomplishment!