Return to Headlines
April/May Red Apple Winners

Araseli Rodriguez, Spanish Reading Teacher Edgebrook School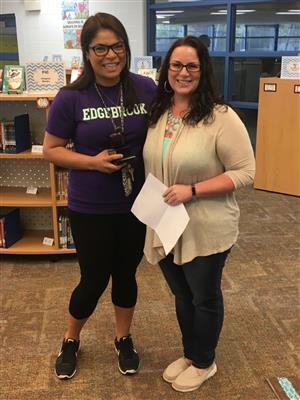 Although Araseli has been a member of the EL/Bilingual team for a long-time, this year she stepped out of her comfort zone and tried something new as our Spanish Reading Teacher at Edgebrook School. Araseli is a helpful and contributing member to every team to which she belongs. She is up to date on current best teaching practices and is constantly looking for new and innovative ways to better help students. Also, Araseli is very willing to help others. Some words that team members used to describe Araseli are: leader, inclusive, empathetic, passionate, accommodating, generous, diligent, organized, thoughtful, inspiring, supportive.

Jessica Widtmann, ESL Teacher Valley View School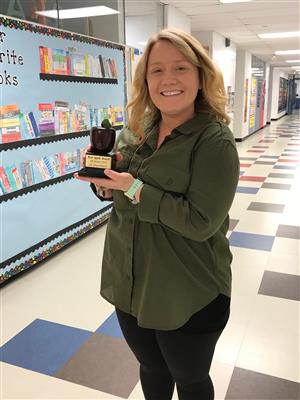 Jessica always has the best interest of her students in mind. She is passionate about doing what is best for her students and works hard to meet their needs. She involves her students in learning experiences that are fun and creates a learning environment where students feel safe to explore, practice and master their skills. Despite the many challenges we face as teachers, this person stands firm in her understanding of best practices and uses them when planning lessons and working with her students. Jessica goes above and beyond to meet the individual needs of her students. Despite the many demands of her job, she takes it all in stride, facing challenges with remarkable flexibility and a welcoming smile. Some words that Jessica's co-workers use to describe her are: sunshine, happiness, child-centered, dedicated, passionate.