Main Office Administration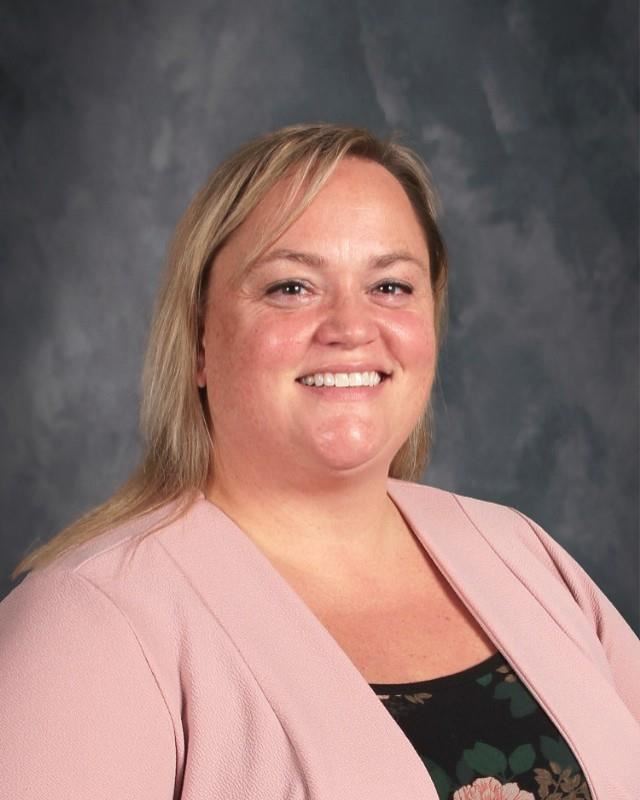 Phone:
Email:
Degrees and Certifications:
Principal
Mrs.

Christy Brown

My name is Christy Brown and this is my 6th year as Principal at Hilltop. I am a McHenry native and Hilltop, Parkland, and MCHS graduate. I have moved back to McHenry where I live with my Maltipoo, Finn, and my partner, Michael. I enjoy spending time with my nieces and nephews, traveling, reading, and hiking. It has been a dream come true to return home and lead the Hilltop community!

I found my passion for education through a non-traditional path. I have an undergraduate degree from Illinois Wesleyan University in Sociology and Human Services Management. After college, I worked in social service and community mental health while earning a Master's Degree in Social Work from Loyola University Chicago. I worked as a school social worker and enjoyed mentoring new staff, leading IEP meetings, solution-finding difficult situations, and working in the school setting where I was able to support many children and families. I continued on to earn a Master's Degree in Educational Leadership from Aurora University. I then transitioned to administration which I have been enjoying for the past 11 years of my 21 years in education. It is my joy and honor to serve the teachers, families, and students at Hilltop!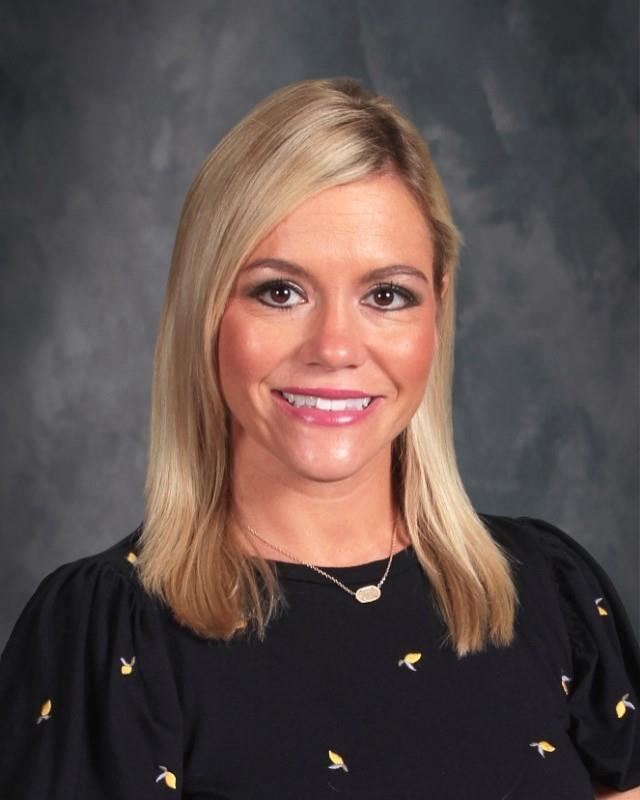 Phone:
Email:
Degrees and Certifications:
Assistant Principal
Mrs.

Katie Haydysch

My name is Katie Haydysch and I have the honor of being the Assistant Principal at Hilltop Elementary School. This is my 15th year in education and my 5th year at Hilltop Elementary School as the Assistant Principal. I began teaching in 2008 in Woodstock D200. I taught Pre-kindergarten, Monolingual and Dual Language Kindergarten and First grade. I received my Bachelor's degree in Early Childhood Education from Illinois State University. I attended Aurora University to receive my Administrative degree in 2008.

On a personal note, I was raised in Buffalo Grove, IL. Currently, I live in Crystal Lake, IL with my husband and daughter. I enjoy ice skating, working out, and hanging out with family/friends. My dream since Kindergarten has been to become an educator.

I love working with children and strive to make all students successful, lifelong learners while building relationships with all. I am very proud to serve and support students, staff, and families at Hilltop Elementary School as we continue learning and pursuing excellence. Go Hawks!!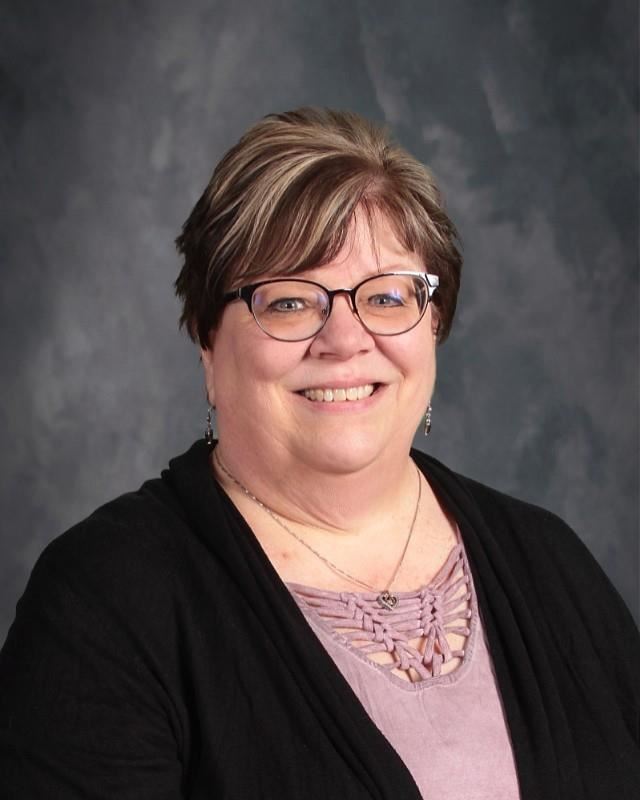 Phone:
Email:
Degrees and Certifications:
Secretary
Mrs.

Carol Wojciechowski

I am one of the secretaries here at Hilltop. I started here in 1999, starting as the Health Assistant for 2 years and then became secretary. I have lived in McHenry since 1987. I am married and have 2 adult children. I like to make cards and try new craft ideas. I love working at Hilltop.
Phone:
Email:
Degrees and Certifications:
Mrs.

Trisha Stewart

Hi, My name is Trisha Stewart. I was raised in Crystal lake, Illinois and have lived in Mchenry for the past 7 years with my husband and 2 children. I have a 9 year old daughter who attends Duker and a 5 year old son who attends Hilltop. In my free time I enjoy spending time with my family and working out. I feel very lucky to not only be a Hilltop mom but to also be Part of the Hilltop staff!
Phone:
Email:
Degrees and Certifications:
School Nurse
Katlyn Lindaur

My name is Katlyn Lindaur and I am excited to be here as the new school nurse for Hilltop! I am a McHenry native and former D15 student myself; I now live in Cary with my husband, son and our trouble-making golden retriever. I have always had a passion for working with children and look forward to taking care of each and every one this year and in years to come!
Phone:
Email:
Degrees and Certifications:
Mrs.

Juanita Nanez

Soy la Sra. Nanez

Mi perfil como Intérprete y Traductora inicia en diferentes distritos escolares de Illinois desde el 2003-2014 y en la Escuela Primaria Hilltop desde el 2014.

Mi mayor alegría y orgullo es lograr ser el puente de comunicación para nuestras familias, y estudiantes hispanohablantes de nuestra comunidad.

Estoy a sus órdenes para interpretarle, traducirle o comunicarle a nuestro plantel educativo, cual sea su necesidad.

Es un placer conocerlos, estrechar su mano y recibirlos con una sonrisa.

Siempre a su disposición,

Sra. Nanez