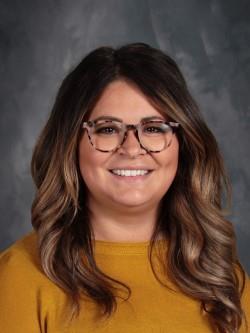 Phone:
Email:
Degrees and Certifications:
Miss

Carbajal

This is my sixth year at Duker as the 4th grade Bilingual teacher. I received my undergraduate from Northeastern Illinois University and my Masters from North Park University. Becoming a teacher has been the best decision made thus far in my life. I get to share a treasure with my students that many people do not have – two worlds of languages and cultures. When I am not at school, my life revolves around my daughter, family, and friends.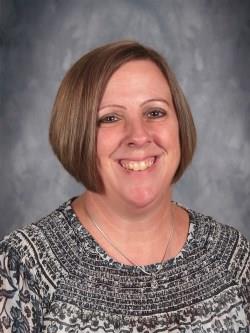 Phone:
Email:
Degrees and Certifications:
Mrs.

Justen

I am Heather Justen, part of the 4th Grade Red Team I have been a teacher with the district for 28 years. This is my 18th year teaching 4th grade at Duker. I have a stepdaughter who is a firefighter for the Spring Grove Fire Department and a nurse at the new hospital in Crystal Lake. I also have an 18-year-old daughter who is starting at MCC this year in criminal justice and a 15-year-old son who is a sophomore in high school. We have a house full of pets. We have two dogs named Oreo, a 3-year-old border collie mix, and Saydee, a 10-year-old black lab. We adopted two cats five years ago and their names are Spencer and Lily. We also have a chinchilla named Smokey and two rabbits named Ginger and Bruni. I love to go geocaching with my family, which involves hunting for and finding hidden containers filled with little trinkets by searching for the GPS coordinates posted on a website. We also love to watch movies and play games together as a family. I am so excited to be a teacher at Duker School!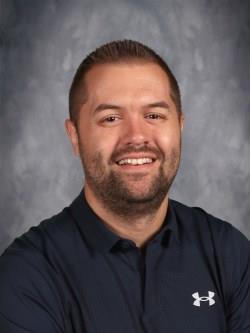 Phone:
Email:
Degrees and Certifications:
Mr.

Schwalenberg

Hi I'm Mr. Schwalenberg. This will be my fourth year here at Duker and my third year teaching 4th grade. After graduating from Eastern Illinois University in 2013 with a degree in Elementary Education, I pursued a career in financial services. After a few years, I realized my passion was in the education field and returned back to the classroom. Currently I am finishing up my masters degree in Educational Leadership.

I live in McHenry with my wife, two children ages 5 & 2, and our dog. Outside of the classroom I enjoy hiking with my family, playing golf, and being outside as much as possible.

Each year I hope to help my students build confidence in themselves, learn from each other, take challenges head on, and become a positive role model to those around them. I'm grateful for the opportunity to work with students who inspire me to grow and learn right along with them.
Phone:
Email:
Degrees and Certifications:
Ms.

Walter

Hello! My name is Katie Walter, and I am a 4th grade teacher here at Duker! This marks my third year at Duker but 19th year of teaching overall! I started my career teaching Deaf students through the Special Education District of Lake County and therefore know American Sign Language. I have taught grades 4th through 12th, absolutely love 4th grade, and am proud to be a Duker Dragon!

I grew up and continue to live in McHenry with my husband, two children, Frankie (7) and Molly (5), and our dog, Daisy. Outside of the classroom, I love traveling, playing with my kids, hiking, reading, and being outside.

My hope for my students this year is that they gain confidence in their abilities, embrace and learn from each other's differences, and know that our classroom is a safe place to practice using their voice!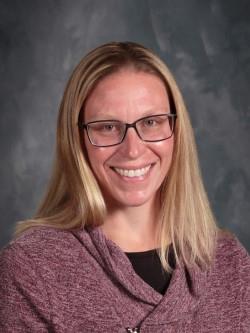 Phone:
Email:
Degrees and Certifications:
Mrs.

L. Nellessen

Hi, I'm Lisa Nellessen. I have been teaching at Duker for over 20 years. I graduated from both Concordia University River Forest and Webster University and earned a Bachelor's Degree in Elementary Education and Master's in Curriculum and Instruction. I live in Wauconda with my son, husband, and 2 crazy dogs. When I'm not at school, I love running, biking, hiking, and watching Hallmark Channel. My favorite place away from home is the North Rim of the Grand Canyon.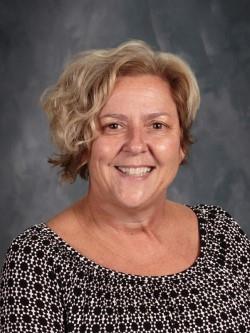 Phone:
Email:
Degrees and Certifications:
Ms.

Prater

I am in my 24th year and I enjoy working at Duker School. Every day I come in with a smile and sense of humor! In the words of Leo Buscaglia, "Too often we underestimate the power of a smile, a kind word, a listening ear, an honest compliment, or the smallest act of caring, all of which have the potential to turn a life around."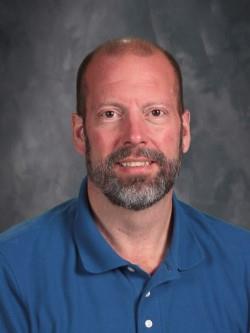 Phone:
Email:
Degrees and Certifications:
Mr.

Raube

I have been teaching in the district for over 25 years, starting at Edgebrook as a Learning Center Director and then coming to Duker when it reopened as a 4/5 building.
I have taught both 4th and 5th grade and enjoy the students and all the subjects that I teach. I am now teaching 4th grade and enjoy teaching all the different topics each
year. During my free time, I like to spend time with family, friends, and my dogs named Dagger and Asher. I try to get outside as much as possible and read when I get the chance.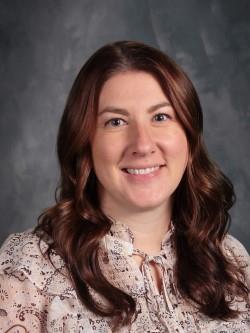 Phone:
Email:
Degrees and Certifications:
Mrs.

Shrum

I have spent my whole career as a special education teacher at Duker. I love teaching 4th graders! My family and I live in McHenry. I studied at Illinois State University for my undergrad and St. Xavier University for my Master's degree.
Phone:
Email:
Degrees and Certifications:
Phone:
Email:
Degrees and Certifications:
Ms.

Sullivan-Petty

I have been teaching for over 25 years. I enjoy teaching 4th grade this year. Outside of work I enjoying spending time with my sons (normally that includes sports) & tending to my flowers. A perfect day is reading a book at the beach.