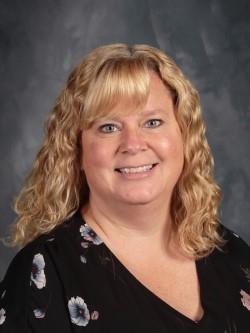 Phone:
Email:
Degrees and Certifications:
Ms.

Calhoun

I attended National-Louis University and graduated in 1997 with a B.A. in Elementary Education. I later attended North Park University and received an M.A. in Teacher Leadership in 2002. I have been teaching in District 15 for over twenty years. I wouldn't want to do anything else!

I am also the mom of two adventurous boys. I enjoy watching them play football and wrestle on their school teams. I like to read and garden in my spare time also. Traveling is one of my favorite things to do!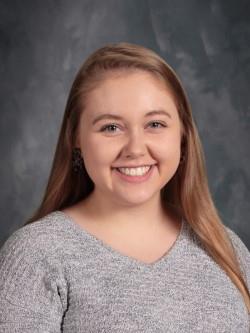 Phone:
Email:
Degrees and Certifications:
Miss

Forbes

Hi Dragons! This is my first year of teaching and I couldn't be more excited to be at Duker! I graduated in May from Carthage College in Kenosha, Wisconsin with a bachelor's degree in Elementary Education and a minor in Spanish. Education has always been a huge part of my life, as I have other teachers in the family and I used to "teach" my younger siblings when I was in elementary school.

Connecting with my students, their families, and my fellow teachers is the most important thing to me. Through my years of being a student, I know firsthand that if I didn't feel like I knew the teacher or didn't feel comfortable in the classroom, learning was very difficult. I can't wait to get to know you and your families! I hope you're as ready for this year as I am - it will be a fun one!!
Phone:
Email:
Degrees and Certifications:
Mrs.

Kessler

This is my 21st year teaching 5th grade in District 15. I taught my first year at Landmark, then moved to Duker when it opened as a 4/5 building. I've been here ever since! I have a Bachelor's degree in Elementary Education from Illinois State University (Go Redbirds!), and a Master's degree in Educational Leadership from Aurora University. For as long as I can remember, I've always loved working with kids.

When I'm not at school, I love to spend time with my family and friends, read, cook, and binge watch my favorite shows on

Netflix

. I also love to travel. My most recent trips were exploring the Black Hills of South Dakota, and relaxing on the beach in Seaside, Florida. I am already looking forward to my next adventure!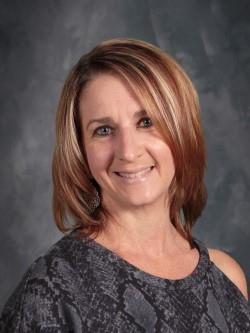 Phone:
Email:
Degrees and Certifications:
Mrs.

Krofel

I have been teaching at Duker since it opened in 2001. Prior to that, I taught at Landmark the last year it was just a 5th grade building. My favorite grade (and teacher) was 5th grade growing up, and I find myself one of the lucky ones to have the opportunity to teach that same grade. I received a Bachelor's Degree in Sociology/Gerontology in 1998. Two weeks after graduating I went back to school to receive a Masters Degree in Education. I graduated from Roosevelt University in 2000 and began teaching that fall. I should have followed my love for kids from the beginning and went into teaching after graduating high school. Oh well, I am doing what I love now!

My family and I live in Wauconda. I have 2 kids...my son is a junior this year and an avid baseball player. He is primarily a catcher on his HS and travel teams, but also plays any of the other 8 positions. My daughter is a 5th grader who keeps me on my toes. In my free time I enjoy spending time with my kids, baking, reading, and taking long walks.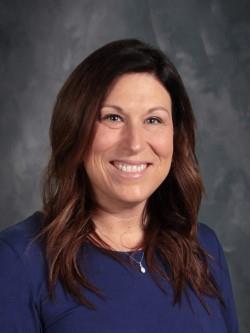 Phone:
Email:
Degrees and Certifications:
Mrs.

Makowski

Hello! My name is Alyson Makowski and I will be teaching 5th grade this year at Duker School. District 15 had been home to me since I attended school here as a child and then was fortunate enough to start my teaching career here too. After 17 years of teaching in the district under the name Miss Kriewaldt, I will need to get used to being called Mrs. Makowski since I got married at the end of May. My husband and I call Huntley home with our dog (Ernie) and two cats (Bodee and Reese).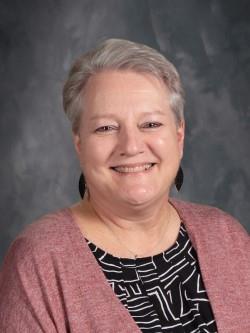 Phone:
Email:
Degrees and Certifications:
Mrs.

J. Nellessen

This is my seventeenth year at Duker. I am truly blessed to be able to teach in the same district that my children, Jessica and Victor, attended. I was born and raised in Australia and was a teacher there in the early 1980s. I met my husband while he was stationed in the small town, Woomera, I was teaching in. I have been living in the US since 1987 and became a US citizen in 2012. In my free time I love to read, sew, scrapbook, and spend time with my family, especially my granddaughter Zoie. I love teaching American history, especially the Revolutionary War. I look forward to every day and the adventure each new class gives.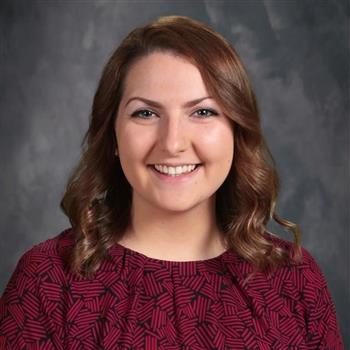 Phone:
Email:
Degrees and Certifications:
Mrs.

Parcels

Hello! My name is Ashley Parcels. This is my 4th year being at Duker, and my 6th year teaching. I grew up in McHenry and now live locally with my husband and our puppy. In my free time I can usually be found spending time with family, reading, baking, and trying to discourage our puppy from eating our shoes and furniture! I love my job and am so thankful to work alongside such amazing people at Duker, as well as work with the most amazing children and families! I look forward to another great school year!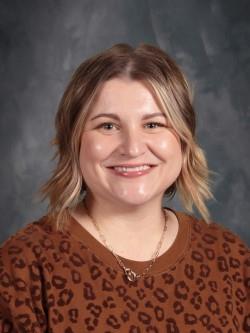 Phone:
Email:
Degrees and Certifications:
Mrs.

Rodenkirch

Czesz, if you're not Polish, that means hi! I am Sabina Rodenkirch, and I love being surrounded by kids each day as my job. I grew up attending this school as a 5th-8th grader when it was formerly called McHenry Junior High. Now, I am lucky enough to continue to make wonderful new memories as a 4th/5th-grade looping teacher. I received my Bachelor's Degree from Northern Illinois University and then went on to earn my Master's Degree in Teaching from Webster University. I am blessed with love from my husband, Brian, and our son Caleb. On the weekends you can find me on the soccer field cheering on my son, or daydreaming of being on the beach somewhere!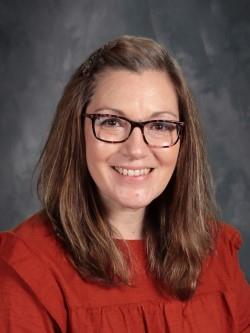 Phone:
Email:
Degrees and Certifications:
Mrs.

Sullivan

The 2021-2022 school year marks my 22nd year of teaching, however this is my first year at Duker and I couldn't be happier. I am a 5th grade special education teacher working with 12 students in the Instruct program. I recently moved to McHenry with my husband, two children and two dogs. We have lived in the southern suburbs of Minneapolis, Minnesota as well as Green Bay, Wisconsin for the last 20+ years. In my spare time I love reading, boating, crafting, and baking, but most of all I love spending time with my family and friends! I look forward to a fun-filled year of learning here at Duker!