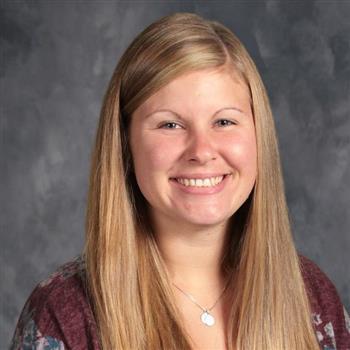 Phone:
Email:
Degrees and Certifications:
B.S. Northern Illinois University, Dekalb, Illinois M.Ed. Olivet Nazarene University, Bourbonnais, Illinois
Mrs.

Banwart

ABOUT ME

This is my ninth year teaching at McHenry Middle School. I am so excited to be a part of a school that I once attended as a student. I earned my Bachelor of Science in Education at Northern Illinois University with elementary certification and endorsements in Language Arts, Science, and Social Studies. I earned my Masters degree in Curriculum and Instruction from Olivet Nazarene University and I continue to take courses to stay current and relevant for my students. I enjoy spending time with my husband and two children as well as cooking, watching movies, and visiting with family and friends.

MY TEACHING PHILOSOPHY

As a teacher, it is my goal to motivate my students to become questioners and reflectors instead of memorizers and forgetters. I want to enlighten students by not only giving them the information they need, but also by encouraging them to look beyond my words for more truth and understanding. By giving my students the opportunity to look outside the box, I will help them to understand a little more about the world and themselves. I want my students to take the unknown by the hand and go on an adventure. They need to be given the chance to make mistakes and welcome what they never thought possible.

Please visit my Classroom Website: Click Here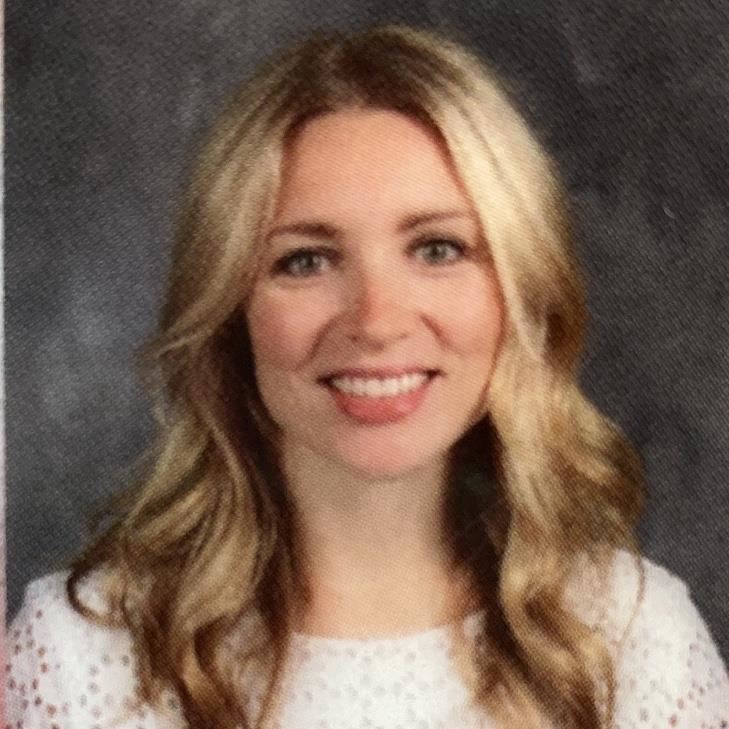 Phone:
Email:
Degrees and Certifications:
Master of Specialized Endorsements ESL & Middle Level Math // National Louis University // 2016 // Bachelor of Education Music // Illinois State University // 2010 // Professional Licensure | Endorsements in Middle Level, Social Studies, Science, and Language Arts
Mrs.

Knaack

Hello!


I am Mrs. Knaack, a proud McHenry native (Go Warriors!) and former music teacher. I have been teaching in District 15 since 2011 with my first 8 being in general music both at Valley View and here at MMS. McHenry is where I call home with my husband, 3 children, and our two dogs. We love traveling, playing music together, and going on bike rides. When I'm not playing with my kids, I enjoy running, eating, decorating, planning for school, and traveling!

As an educator, I am committed to the development of the whole child. The best part of my job is witnessing students making connections between themselves, their world, and the people around them. I look forward to playing a role in these connections! Please reach out if you have any questions!
Mrs. Peter
Phone:
Email:
Degrees and Certifications:
B.S. Northern Illinois University, DeKalb, IL M.A Concordia University, River Forest, IL
Mrs.

Peter

I am the 8th grade white team math teacher. I have been teaching since 1993 and have been at MMS since 2000! I earned my Bachelor's degree from NIU and my Master's from Concordia University. I was born in Prairie View, IL and lived most of my life in Ingleside, IL while attending Big Hollow Elementary and Middle School and Grant High School. I currently live in Wisconsin and I have 4 children, 1 grandson and a dog. In my free time I love to watch and go to Green Bay Packer games, camp, jog, and watch my boys wrestle! I am excited to teach your children math this year and will focus on preparing them for high school algebra. Instructional time will focus on three critical areas: (1) formulating and reasoning about expressions and equations, including modeling an association in bivariate data with a linear equation, and solving linear equations and systems of linear equations; (2) grasping the concept of a function and using functions to describe quantitative relationships; (3) analyzing two- and three-dimensional space and figures using distance, angle, similarity, and congruence, and understanding and applying the Pythagorean Theorem.

* GO PACK GO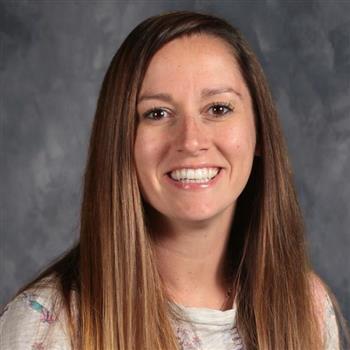 Phone: (815) 385-2522 ext. 1108
Email:
Degrees and Certifications:
B.A. Northern Illinois University M.A. Concordia University M.S. University of St. Francis (2022) Certifications: Reading, ESL, Spanish, Language Arts, & Social Studies
Mrs.

Ruscitti

Hello! I have been teaching at MMS since 2008. My first six years were spent teaching foreign language and I have been teaching language arts ever since. I have a bachelor's degree from Northern Illinois University and a master's degree from Concordia University. Currently, I am working on my second master's degree in reading at the University of St. Francis. I was born in Chicago and have lived in the suburbs most of my life. At home, I live with my husband, three kids, and cat. In my free time, I enjoy traveling, running, reading, cooking, and being outside.

I look forward to helping your students be better prepared for their high school classes. Students this year will read many classic novels and short stories. We will work on building a good foundation for academic writing and end the school year by writing a research paper.

GO TROJANS!!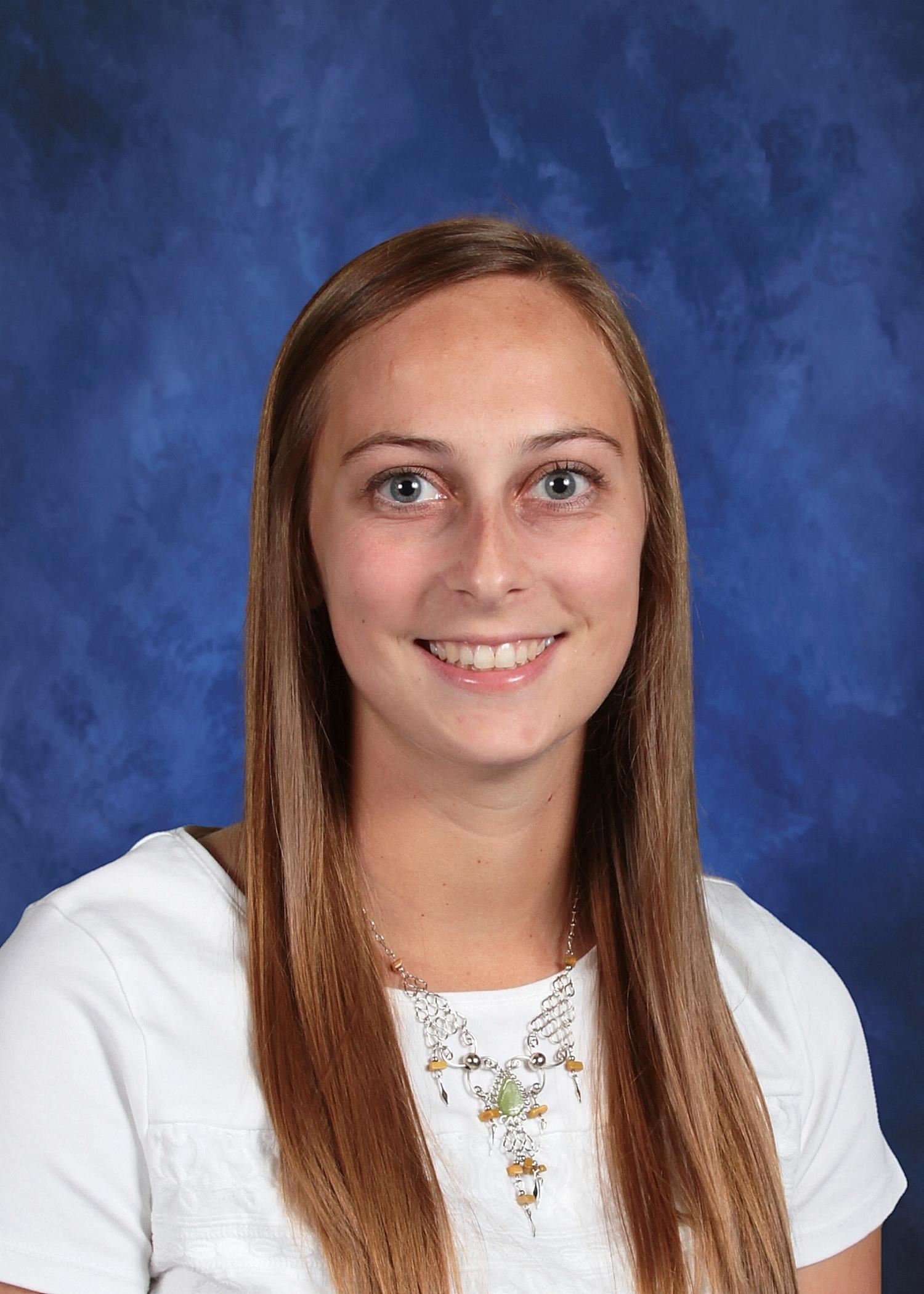 Phone:
Email:
Degrees and Certifications:
B.A. Special Education & Middle Grades Education in Mathematics
Ms. Sena

Hello! My name is Ms. Sena and I am the 8 White Resource Teacher. This is my third year teaching and I love teaching in the same district that I attended as a student. I earned my Bachelor's degree in Special Education and Middle Grades Education from Trinity Christian College in 2018. I was born in McHenry, IL and attended Riverwood School, Parkland School, and McHenry West Campus HS. Throughout middle school and high school, I was a multi-sport athlete and was a four-year collegiate athlete. When I am not in the classroom, I am coaching 7th grade Boys and Girls Basketball, Intramural Volleyball, and Track at MMS. In my free time, I enjoy spending time with my family, my sisters, my friends and cousins, and my three dogs. I am excited for this school year and all the new opportunities it brings! I look forward to providing my students a safe and welcoming learning environment where they can truly blossom to their full potential and I am truly blessed to be working with students everyday!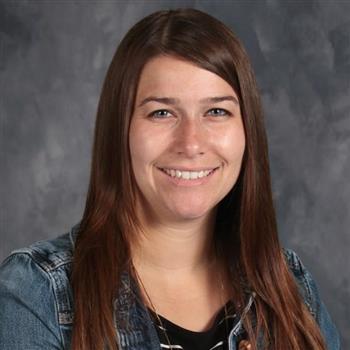 Phone:
Email:
Degrees and Certifications:
B.S. Special Education, LBS1, 2012 M.A. Reading & Literacy, Reading Specialist,2017 M.A. Curriculum and Instruction, 2019
Mrs.

Mackey

Hello! I am the 8 Silver Resource teacher and the 8th Grade Instructional Language Arts teacher. This is my 9th year teaching and my 8th school year at MMS. I earned a Bachelors of Science in Special Education from Northern Illinois University in 2012, a Master's degree in Reading from Concordia University Chicago in 2017, and a Master's degree in Curriculum and Instruction with an emphasis in Technology from Concordia University in 2019. I am licensed in K-12 Special Education, and K-12 Reading Specialist. I am the head coach for 8th grade Volleyball team. My favorite things to do outside of school are reading, riding my bike, and spending time with my family.

I am looking forward to a GREAT year!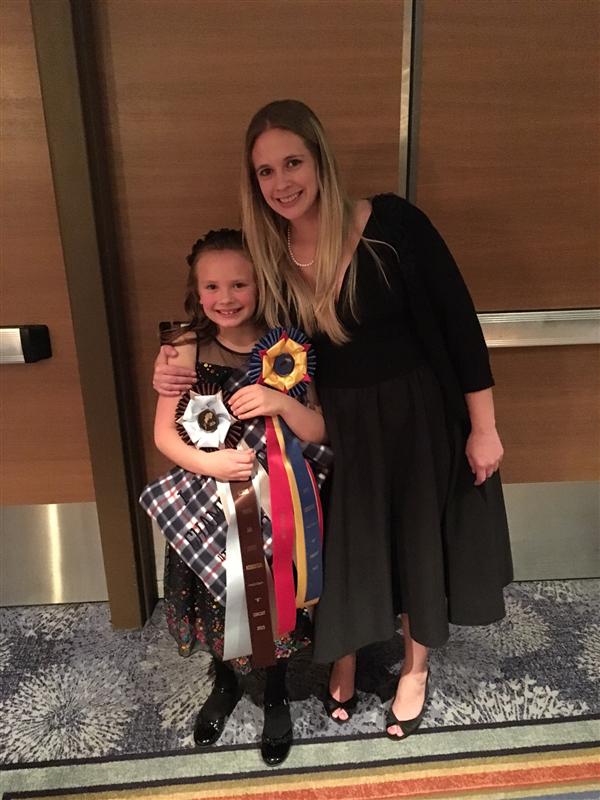 Phone:
Email:
Degrees and Certifications:
Miss

Green

Hello! My name is Miss Green. I am the LDR teacher for the 8 Red Team. This is my 5th year teaching at MMS. I am also the 8th Grade cheer coach. I completed my Bachlor's Degree at Northern Illinois University in 2011. I enjoy spending time with my nine year old daughter riding horses. Please feel free to contact me about any IEP questions or issues with homework hotline.