Phone:
Email:
Degrees and Certifications:
Mr.

Horst

I have been the Art teacher at MMS since 2007. I also sponsor the art club and coach track and wrestling. In 2016 I became the McHenry HS cross country coach after eight years of cross country at MMS.

In art class, my focus is introducing students to a wide variety of different media and helping kids understand the creative process--the steps used to create unique, high quality solutions to creative challenges

Some things about me: I am a dad to my three-year-old son and one-year-old daughter. I have a number of hobbies including running and exercising, painting, playing musical instruments, and playing video games.
Phone:
Email:
Degrees and Certifications:
Mr.

Riordan

I am the STEM Director here at MMS.

About Me:

Riordan Quick Facts:
I was born on 09/03/1981 (a day I will always remember and if you can tell me why you will get extra credit)
I have been teaching over 10 years
I have been teaching at McHenry Middle School for 6 years
I have taught; 3rd, 4th, 6th, 7th, 8th, Tech, and STEM
I have two children: Elle Susan Riordan, who is 4 years old and Ashton Robert Riordan, who is 15 months old
I have two dogs: Bacon (Puggle) and Beefie (Bulldog)
I have been married for over 10 years
I love comic books (I have over 3400 individual books)
I go to comic book conventions at least 2 twice a year (last convention I got 160 different books)
I love movies (saw Avengers Infinity War 3 times in a row)
Cartoons are some of my favorite T.V. shows
I love Rock and Roll (the louder the better)
I love creating Stop-Motion Animation Movies when I'm not grading all your papers
Created After School Productions to enter student made stop-motion animation in film festivals
I am a huge fan of Mac Computers (in our house we have 4 laptops, 2 iPhones, 3 IPods, and 1 IPad)
I love video games and playing online (New Spider-Man game means, no homework for you so I can play)
Phone:
Email:
Degrees and Certifications:
Phone:
Email:
Degrees and Certifications:
Ed.D Educational Leadership from Concordia University Chicago M.A. Multidisciplinary Studies from Webster University B.S. Elementary Education with Middle School Science from Winona State University
Dr.

Comes

Welcome to STEAM! I have been a science teacher at MMS since 2005. I love the field of science, especially geology. Because of this passion for nature's wonders, I ventured off to New Zealand in 2003 to complete my student teaching. My experience teaching abroad has turned me into an avid traveler to destinations all over the world such as England, Greece, and even Iceland! My goal is to one day explore Antarctica to see the continent of ice and penguins!

Since beginning my teaching career, I have aspired to be a lifelong learner in the field of education. I completed my Masters of Education Degree at Webster University in Multidisciplinary Studies in 2006, and in May 2015, I completed my Doctorate of Education in Educational Leadership through Concordia University. I am currently trying to decide what educational avenue to explore next.

At the end of the school day I can often be found coaching. I am a cross country coach here at MMS. I also hold winter running club at school. At home, my time is occupied often by my beloved pup, Jovi. She is a cleaver and mischievous chocolate beagle. She and I love going running and exploring the outdoors.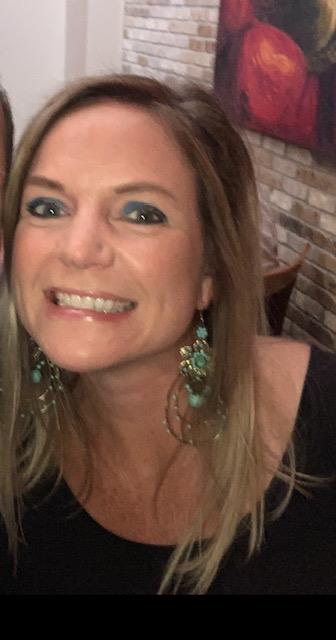 Phone: 815.385.2522
Email:
Degrees and Certifications:
Bachelors Degree in Health Education 2000 Masters Degree in Curriculum and Instruction 2005 National Board Certification 2010 National Board Certification Renewal 2019
Mrs.

Andresen

Hello! I am the Health teacher at MMS. This is my 22nd year teaching Health! I live in Huntley with my husband and my 2 boys. I love being outdoors, sunshine, music, shopping, eating out, Disney World, and being together as a family! I hope to empower students to make healthy choices and live a healthy life!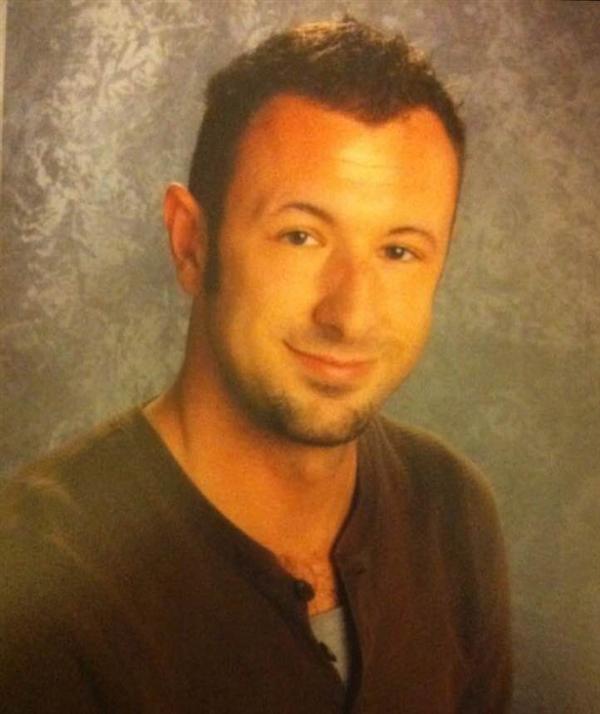 Phone: ext. 209
Email:
Degrees and Certifications:
B.A. Spanish language and literature with teaching K-12 certification. M.Ed Curriculum and instruction with Bilingual and ESL endorsements. M.S. Learning behavior specialist 1
Mr.

Hinks

Hello and welcome!

I am Mr. Hinks, your child's world language teacher. I have been teaching at MMS since 2015 and I am proud and happy to call it my home! Before my time at MMS I taught eight years of bilingual kindergarten which was much different from the high school Spanish honors program I originally taught. As you can guess I am a fluent Spanish speaker and lived in Costa Rica for a short period of time to help grow and shape my Spanish language skills. As for my extracurricular duties I am a Yearbook sponsor with Ms. Keblusek and Comic Book Club sponsor with Mr. Riordan. I love to travel and experience new cultures and places. I am also an animal lover with two dogs at home and am happily married.

My exploratory class is broken up into five separate terms spanning seven weeks each, in which each grade learns about the different aspects of language learning including foreign language and culture.
Our sixth grade students we will be exploring world languages including American Sign Language, Latin, Spanish, French, Italian, German, and Japanese.

Our seventh grade students will be learning simple Spanish phrases and communications along with vocabulary building activities. Students will also be learning history and culture of Spanish-speaking countries.

Our eighth grade students will continue learning Spanish phrases, vocabulary, grammar, and how to conjugate verbs in sentences. Students will also learn the history and culture of many South American Spanish-speaking countries.
I am always more than happy to connect with parents and families over the phone, through email, in person, whichever is easiest for you please let me know. Remember that you are your child's greatest teacher, so let's work together to make sure that your child has the greatest possible experience in world languages!
Click here to visit our class webpage.
¡Hola y bienvenidos!
Soy Sr. Hinks, maestro de idiomas extranjeros de su hijo. He estado enseñdo en MMS desde 2015 y siento orgulloso y feliz de llamarlo mi hogar. Antes de mi tiempo en MMS enseñé ocho años de kinder bilingüe que fue muy diferente que el programa de honor de español en la escuela secundaria que enseñé originalmente. Como Usted se puede adivinar hablo español con fluidez y he vivido en Costa Rica por un corto tiempo para ayudar y crecer mi habilidad de hablar español. Por los extracurriculares soy entrenador asistente de atletismo especializado en salto de altura y un patrocinador del anuario con Sra Keblusek. Me encanta viajar y conocer nuevas culturas y lugares. Amo mucho a los animales y tengo dos perras en casa y soy felizmente casado.
Mi clase de exploración se divide en cinco términos separados que abarcan siete semanas, en los que cada grado aprende sobre de los diferentes aspectos del aprendizaje de idiomas incluyendo el lenguaje y la cultura extranjera.
Nuestros estudiantes de sexto grado que estarán explorando los idiomas del mundo

incluyendo el lenguaje de signos americano, latino, español, francés, italiano, alemán y japonés.
Nuestros estudiantes de séptimo grado estarán aprendiendo frases simples y las

comunicaciones españolas, junto con las actividades de construcción del vocabulario. Los estudiantes también aprenderán la historia y la cultura de los países que hablan español.
Nuestros estudiantes de octavo grado continuarán aprendiendo frases en español, el

vocabulario, la gramática, y la manera de conjugar los verbos en oraciones. Los estudiantes también aprenderán la historia y la cultura de muchos países que hablan español en el América del Sur.
Siempre estoy más que feliz de conectar con los padres y las familias por teléfono, por correo electrónico, en persona, o en cualquier modo que sea más fácil para Usted, favor de decirmelo. Recuerde que Usted es el mejor maestro de su hijo, ¡así que trabajaremos juntos para asegurarse de que su hijo tenga la mejor experiencia posible en los idiomas del mundo!
Haga clic aquí para visitar nuestra página de web.