Phone:
Email:
Degrees and Certifications:
Mrs.

Devine

I grew up in Crystal Lake, Illinois and attended Crystal Lake Central. I graduated from Southern Illinois University at Edwardsville with my degree in education. I started in District 15 in 1993 as an 8th grade social studies and science teacher and moved into 7th grade in 1998. I love American history and introducing students to the stories of our country's founding and growth.

I live in McHenry with my husband and 2 sons and our dog, Max. I love to travel and see historic places with my family. One of my favorite vacations was to South Dakota to see Mount Rushmore and the Black Hills. I love to read and play games (board and card, not video). My students realize quickly that I am a fan of Snoopy and a good joke!
Phone:
Email:
Degrees and Certifications:
Mr.

Kilchenman

My name is Dan Kilchenman, and I am the 7th grade Red math teacher. I graduated from the University of Illinois in 2012 and began teaching at McHenry Middle School in 2012. I really enjoy teaching algebra concepts to the students and my favorite day in math class is Pi Day. I coach basketball at the middle school. I am a big Cubs, Bulls, and Bears fan.
Phone:
Email:
Degrees and Certifications:
Mrs.

Willems

Hello, my name is Kari Willems. I am the 7 Red Science Teacher. I grew up in Spring Grove and graduated from Richmond Burton High School. I attended the University of Illinois at Chicago and earned a bachelor's degree in secondary education with an emphasis on middle school science and social studies. This summer, I started working on my Master's Degree in Instructional Design and Technology through the American College of Education.

I live in Spring Grove with my husband, my (almost) 6-year-old son, my 4.5-year-old daughter, our German Shepherd, Brooks, and our cat, Tonks. In my spare time, I am an avid reader and an occasional crocheter, baker, and runner. Once school is out, I can be found camping with my family and exploring new places. I love all things Harry Potter and Marvel. This is my seventh year at MMS, and my fifth year teaching on the 7 Red Team. I am looking forward to another wonderful year with the fantastic 7 Red students!
Phone:
Email:
Degrees and Certifications:
Mrs.

Tankiewicz

Please visit my website to read my biography and learn more about my class.
Phone:
Email:
Degrees and Certifications:
Ms.

Campisano

My name is Robyn Campisano, and I am the resource teacher for the seventh grade red team. I graduated from Illinois State University where I earned a degree in Elementary Education with middle school endorsements in Language Arts and Social Sciences, and I also have a master's degree in Curriculum and Instruction from the University of Saint Mary. After teaching at the elementary level for many years, I earned my Learning Behavioral Specialist 1 endorsement from Greenville College and became a special education teacher.

I grew up close-by in Mundelein, Illinois. In my free time I enjoy going on adventures with my daughter, Riley. Swimming, fishing, reading, arts & crafts, and playing soccer keep us busy! I cheer for the Chicago Cubs & Bears, and the MMS Trojans! I am looking forward to getting to know all of the students, and having an amazing school year.
Phone:
Email:
Degrees and Certifications:
Ms.

Mutter

I am the 7 white special education resource teacher. I also teach the instruct Language Arts/Read 180 class. I love teaching at McHenry Middle School and have taught here for 14 years. I received my undergraduate degree from Western Illinois University. I attended Northern Illinois University for my masters. My hobbies and interests include traveling, hiking, sewing, and reading. I am also die-hard Cub fan.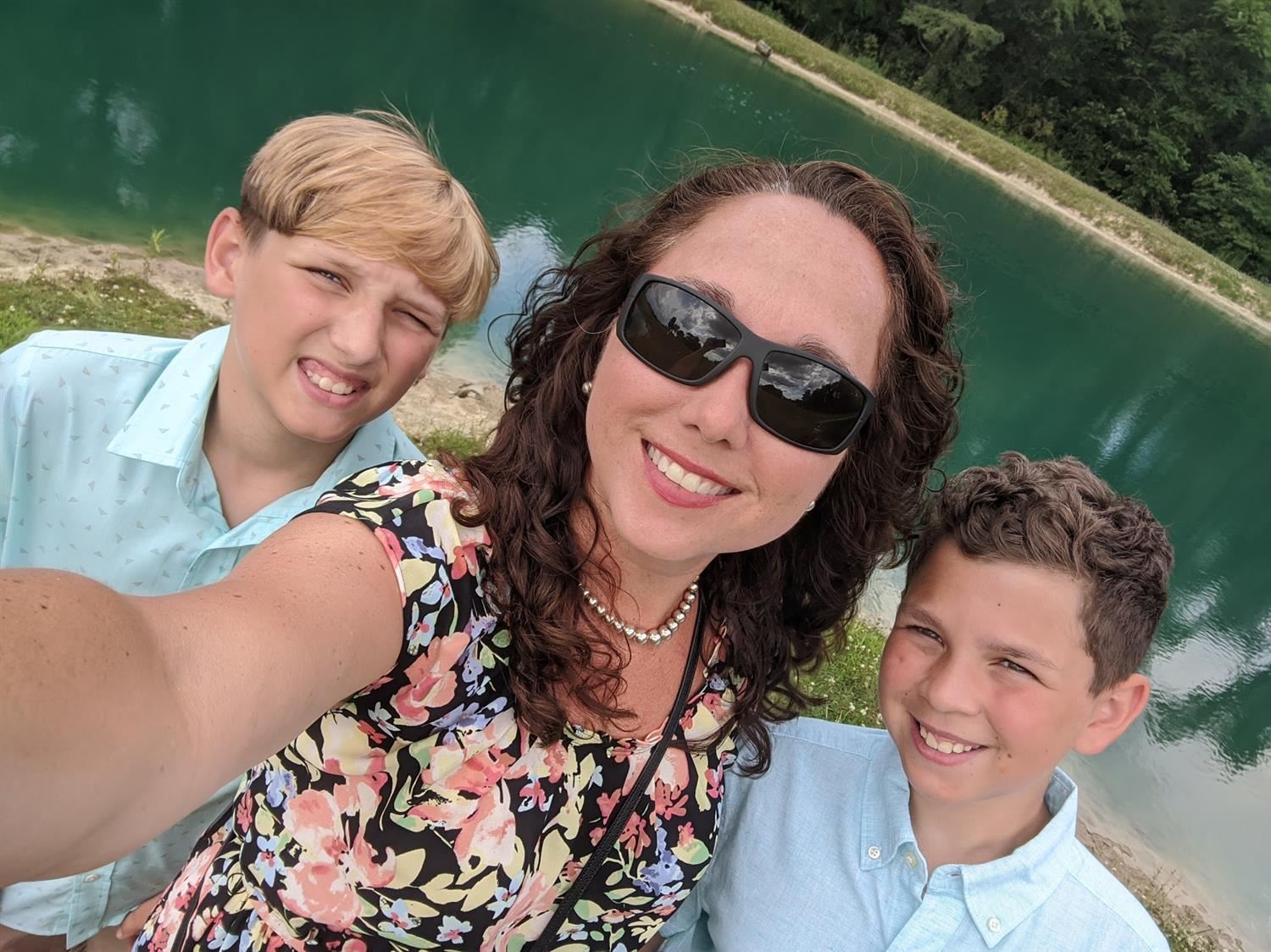 Phone:
Email:
Degrees and Certifications:
Mrs.

Kos

My name is Kelli Kos and I am the Reading Specialist and Read 180 teacher. I live in Lake Villa with my husband, two sons, and our German Shepherd. I graduated from Illinois State with my Bachelor's in Elementary Education in 2001 and from Benedictine Univestiy with my Master's in Reading and Literacy in 2015. I am a self-proclaimed book junkie. I literally devour whatever books find their way into my hands and I'm a huge fan of young adult novels. I also enjoy baking, gardening, watching my boys participate in their extracurricular activities, and I love a good joke or funny picture. I'm looking forward to working with your child and having a great school year!

My Personal Website:

https://sites.google.com/d/1caWeh0cgit9lYgzbkaRBJzjY3d32XBH0/p/1cPsb5wg4ZYQJCU1H_leNFP4fZY4vwLAs/edit